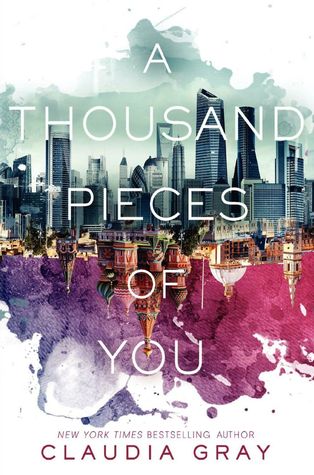 Harper Teen, $17.99 hardbound, ISBN-10 0062278967, November 2014
Marguerite Caine's physicist parents are known for their radical scientific achievements. Their most astonishing invention: the Firebird, which allows users to jump into parallel universes, some vastly altered from our own. But when Marguerite's father is murdered, the killer—her parent's handsome and enigmatic assistant Paul—escapes into another dimension before the law can touch him. Marguerite can't let the man who destroyed her family go free, and she races after Paul through different universes, where their lives entangle in increasingly familiar ways. With each encounter she begins to question Paul's guilt—and her own heart. Soon she discovers the truth behind her father's death is more sinister than she ever could have imagined.
Multiverse/parallel universe stories look like the next hot trend in YA scifi, first with the release of Dissonance by Erika O'Rourke, and now with this new series from the popular Claudia Gray.
Gray gives readers plenty to like: mystery/conspiracy, a love triangle, an intriguing technology that lets characters jump between vastly different worlds. Those who like their stories plot-driven and escapist will think it's heaven. However, readers looking to connect with realistic, developed characters will find the cast falls flat. Also, the large span of plot devoted to Marguerite's stay in a parallel universe where she's royalty in Tsarist Russia will enchant or annoy readers depending on how much patience they have for princess fantasies.
One concern about character ethics, and this is a spoiler: the heroine has sex with a parallel universe version of one of the other points of the love triangle while she's inhabiting the body of that universe's version of her. Now, each different universe's version of a person is a different person. You might be in a body that looks just like yours, but it is not yours, and the person it belongs to has no control over it. The fact that the heroine uses someone else's body for sex with no way of getting the owner's consent and then has no guilty feelings beyond "Should I feel guilty for sleeping with him since she liked him first and missed the experience?" is more than a bit rapey, methinks.
Recommend to: Fans of quick 'n' easy scifi
To buy or not to buy: Gray has a big following. Good choice for public library YA collections.