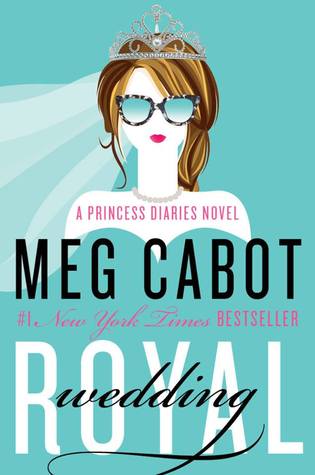 William Morrow & Company, ISBN-10 0062379089, June 2015
For Princess Mia, the past five years since college graduation have been a whirlwind of activity, what with living in New York City, running her new teen community center, being madly in love, and attending royal engagements. And speaking of engagements. Mia's gorgeous longtime boyfriend Michael managed to clear both their schedules just long enough for an exotic (and very private) Caribbean island interlude where he popped the question! Of course Mia didn't need to consult her diary to know that her answer was a royal oui. But now Mia has a scandal of majestic proportions to contend with: Her grandmother's leaked "fake" wedding plans to the press that could cause even normally calm Michael to become a runaway groom. Worse, a scheming politico is trying to force Mia's father from the throne, all because of a royal secret that could leave Genovia without a monarch. Can Mia prove to everyone–especially herself–that she's not only ready to wed, but ready to rule as well?
Remember those dark days when we thought The Princess Diaries were over forever? If you're like me, you screeched in delight when you found out that we were getting another book, that Mia grew up, and that Mia and Michael Moscovitz would finally tie the knot.
Cabot's in fairly good form here. Since Mia's holed up in a hotel hiding from the press for the first half of the novel, the story doesn't pick up speed until about a third of the way into the book. However, after Cabot hits her stride, it's definitely a Princess Diaries book. Mia has matured but hasn't changed, Fat Louie is too old to eat sock but still around, Grandmere is still the devil incarnate, and if anything, Lilly has gotten more feminist and Tina Hakim Baba is more of a sappy romantic. Michael has lost the allure of being the older man since they're not high schoolers anymore, but he's turned into a great catch. Because of a huge family secret that has the potential to rejuvenate the series, the book avoids feelings of redundancy. Fans of the series will likely feel the new ending is fitting, although it's unlikely to hook new fans on its own merits.
However, do be aware that although the rest of the series is a landmark in YA fiction, this entry is adult fiction. We get more talk about foreign policy than in previous installments, and Mia and Michael have a rather healthy premarital sex life. Cabot doesn't get graphic with the details beyond the stories and characters they use to role play, though, so it's admittedly tamer than some current YA stories.
I don't think we're seeing the last of Mia, but if we are, long may she reign.