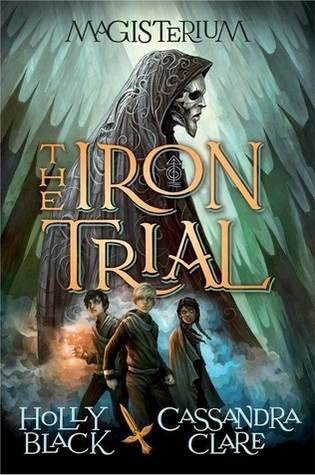 Scholastic Press, $17.99 hardbound, ISBN-10 0545522250, September 2014
From two bestselling superstars, a dazzling and magical middle-grade collaboration centering on the students of the Magisterium, an academy for those with a propensity toward magic. In this first book, a new student comes to the Magisterium against his will — is it because he is destined to be a powerful magician, or is the truth more twisted than that? It's a journey that will thrill you, surprise you, and make you wonder about the clear-cut distinction usually made between good and evil.
Although Black's sense of humor comes through at times, for the most part this first installment in a planned series mainly feels like Clare's work. Parallels to Harry Potter are easy to draw: the story takes place in a boarding school for magicians complete with daily magical feasts, a villain obsessed with immortality threatens the magical world, the hero appears to have survived a confrontation with said villain as a baby while his mother didn't, the central characters are two boys and a know-it-all girl, dangerous yet adorable magical creatures are hidden from the authorities, and so on. Generally I grumble at people who accuse books of borrowing too much from Harry Potter because it was hardly the first series to use most of its components, but the similarities tended toward the excessive. I say that as an adult reader, though. Many kids looking for a Potter read-alike will happily accept the sameness and enjoy the slightly edgier hero–Callum has trouble controlling both his magic and his smart mouth. Readers who hang in there to the ending will find the Chosen One concept upended, hopefully heralding less of a fanfic feel in coming volumes. Derivative but solid nonetheless.
Recommend to: Potterheads
To buy or not to buy: Probably, but it's not a must-have.