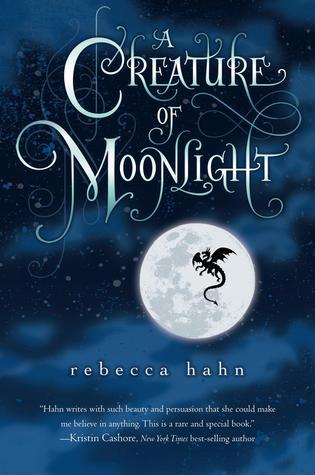 HMH Books for Young Readers, $17.99 hardbound, ISBN-10 054410935X, May 2014
A stunning debut novel about a girl who is half dragon, half human, and wholly herself. As the only heir to the throne, Marni should have been surrounded by wealth and privilege, not living in exile-but now the time has come when she must choose between claiming her birthright as princess of a realm whose king wants her dead, and life with the father she has never known: a wild dragon who is sending his magical woods to capture her.
This beautiful fable is as much of a misfit as its heroine. Its coming-of-age issues make it not quite the right fit for adult fantasy genre shelves, but its style differentiates it from popular YA titles, too. Still, Hahn shows great promise and is a rising star to watch.
On the positive side, this story features many strong female characters, each well-developed. Marni is a stubborn, prickly realist smart enough to mistrust the motives of others. Instead of swooning over the hot older man, she knows that even if he does love her, he's primarily interested in the possibility that she'll one day wind up on the throne. She's also smart enough to know her own heart: she may love the magical wood where her father rules and the power it gives her, but she cannot completely lose herself to it and forget the human world, either.
Hahn's writing is gorgeous, Marni's voice with its hint of peasant dialect, flawless. Therein lies the rub, however. Standard YA fiction is full of action, dialogue, and romance. Readers who like it for the sake of having an easy, high-interest read may give up on Creature as it has little dialogue, more reflection than action, and dense if lovely descriptive passages. The anti-romance will probably leave readers wishing Marni would go a little easier on Edgar, even if he does have mixed motives.
Overall, this title may find a more appreciative audience with adult fantasy readers and the occasional sensitive teen reader.
Recommend to: Mature fantasy fans
To buy or not to buy: Buy. It's not standard teen fare, but you want variety in your collection, right?